Wrong Turn 2: Dead End (2007)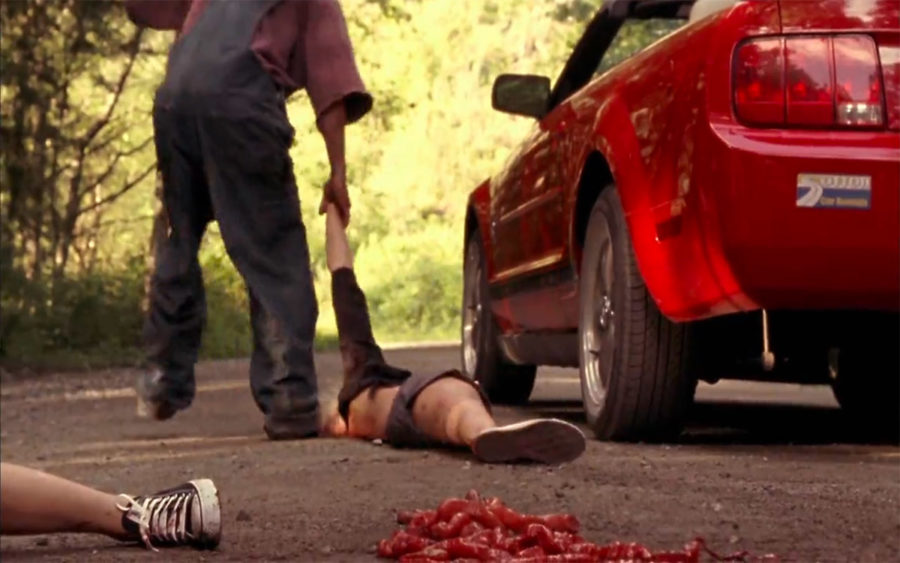 Five minutes into the movie and a woman already gets cut in half with an axe… Yes, that's right, the guy (cannibal, ofc) is dragging one half of the woman (his share of the dinner, probably). Such a start already gives the tone: the second chapter is much more gore than the first. Nothing is spared: decapitations, guts, brains, stew prepared with human parts (and eaten)… It's a real slaughterfest!
The setting is a bit different than in a classic slasher. Instead of a bunch of city folks on holidays, the victims are participating to a reality show in which they have to survive a simulated apocalypse. Too bad that the show happens on the hunting ground of an inbred redneck cannibal family (what a surprise). The host of the show is none other than Henry Rollins.
I don't think that the movie is the best slasher that's ever been made, but the amount of OMG gore scenes makes up for the poor quality of the story. After all, who watches a slasher for its scenario. We want guts and that's exactly what we get.