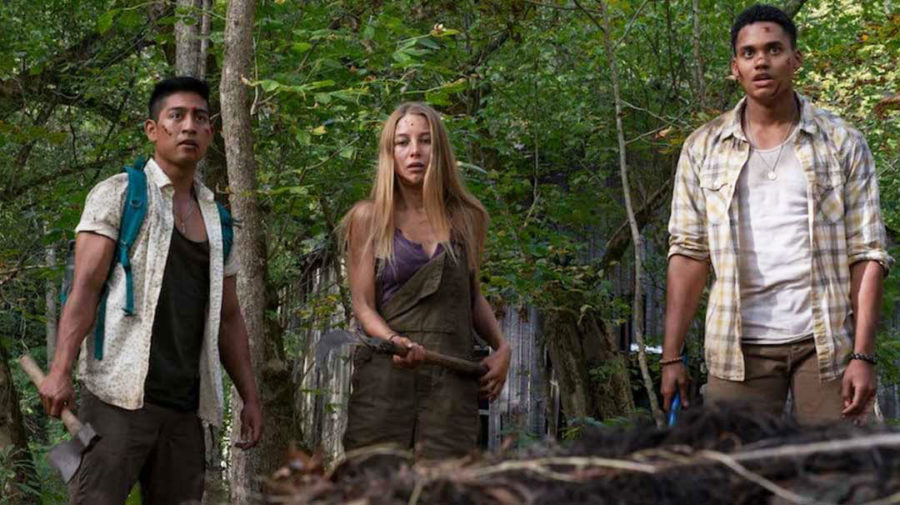 I love horror movies, but it seems that, lately, the genre gets mistaken with psychological thriller, and I hate psychological thrillers. This movie is a real horror movie, where kids go to a forest and stumble upon redneck, cannibals, yetis,… In fact, I don't care upon what they stumble, as long as it gets bloody.
Wrong Turn is just that, a slasher movie. It made Saturday evening perfect, or was it my wife's vegetarian lasagna? Anyway, we had a great evening and it shined over the rest of our week-end, making me realise how much I had missed my Saturday evening horror movie.
I've never seen a Wrong Turn movie before this reboot, so I can't compare with the originals. But this was certainly the best advertisement possible for the franchise and I have the feeling that we're about to have 6 great Saturday evenings, watching more kids being slaughtered by cannibals in the woods.