Wrong Turn 6: Last Resort (2014)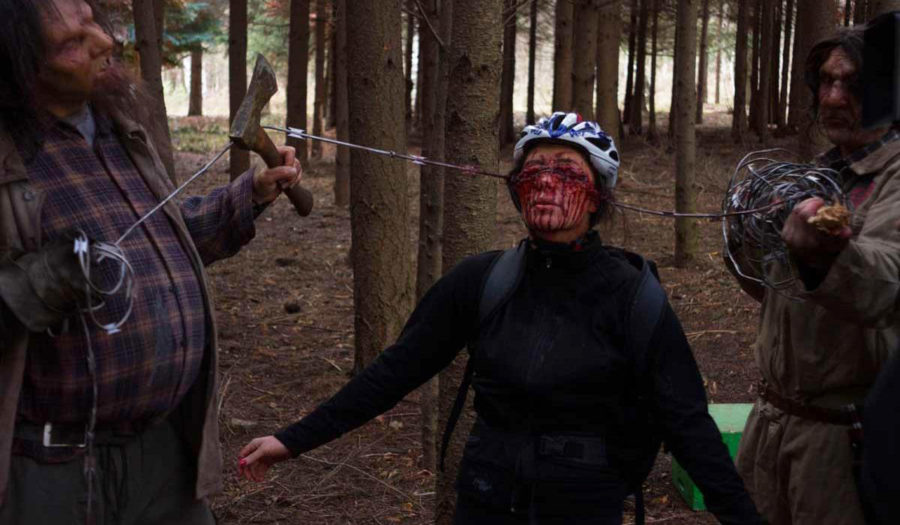 "An inheritance leads a young man and his friends to an abandoned resort inhabited by two sketchy caretakers and a clan of mutant cannibals." (source: IMDB)
The final chapter is the worst of the entire franchise. It isn't as bad as to stop the movie before the end, but it's far from the quality of the other instalments. The Wrong Turn vibe is missing, it has been replaced by a slow plot that isn't even rewarded by fun kills. The other chapters were about watching tourists getting slaughtered in a good slasher tradition, Last resort is about the weird reproduction of hillbilly cannibals.
The film does increase the nudity with the four different actresses taking off their clothes and there's also some pretty weird and kinky sexual stuff going on. As for our three main killers, it's without a doubt the most boring use of them in the series.
If you're a fan of the show, watch it, for the sake of completion, but it isn't representative of the franchise, at all.