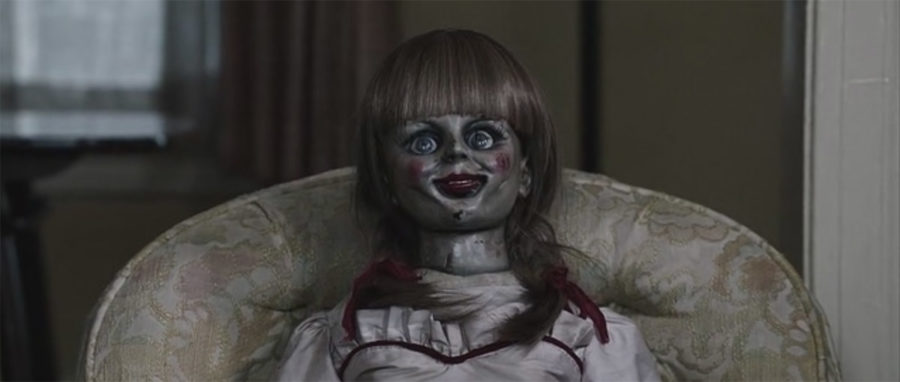 A couple begins to experience terrifying supernatural occurrences involving a vintage doll shortly after their home is invaded by satanic cultists. – Imdb
Throughout the entire movie I couldn't stop but think that Annabelle is one hell of creepy and ugly doll! I really wonder why people would to want to buy this horrific looking thing. Now that I got this of my chest, here's what I think about the movie…
With the release of Annabelle 2, I remembered never having watched the first one. Blasphemy! I kind of like all movies that were inspired on the Ed & Lorraine Warren case files. I don't know why, but it has some really creepy vibe around it. Until this day, Annabelle, the curse of the devil doll, is still housed in the Warrens' occult museum. How creepy is that?
Anyway, the movie in itself started off slow. It had a great opening scene with satanic cultists invading the home of a young couple (Mia & John). Yet, the beginning of the movie remained pretty mild with the typical haunted house occurrences like doors that close by themselves,… So, until that moment I didn't really feel a real threat. Later on, however, Mia goes down the basement on a stormy night and that's where things start to get pretty creepy!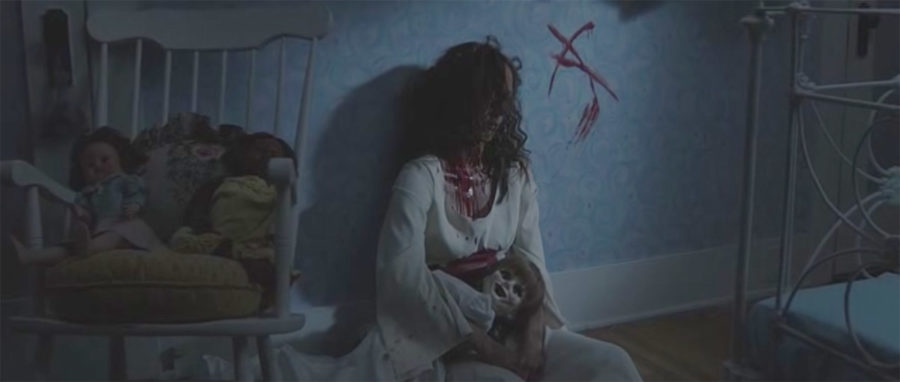 As it is, I liked this movie more than I thought I would. I wasn't expecting too much, since I hated how the Annabelle doll looked and I can't imagine anyone wanting one like it in their house. However, the film managed to transcend "the boring haunted doll cliché" and actually created genuine scares towards the end of the film. Unlike a lot of horror movies, with their puzzling half and half ending, this one had a decent and believable end. Thumbs up for that!
On a side note: the actress that plays Mia, is named Annabelle Wallis in real life. Yes, I'm a sucker for details like that ;-p
In my opinion, "Annabelle" is, until now, the best movie we've watched during our 2017 Halloween holidays. Definitely worth the watch! I'm even looking forward to see what the second movie is about.