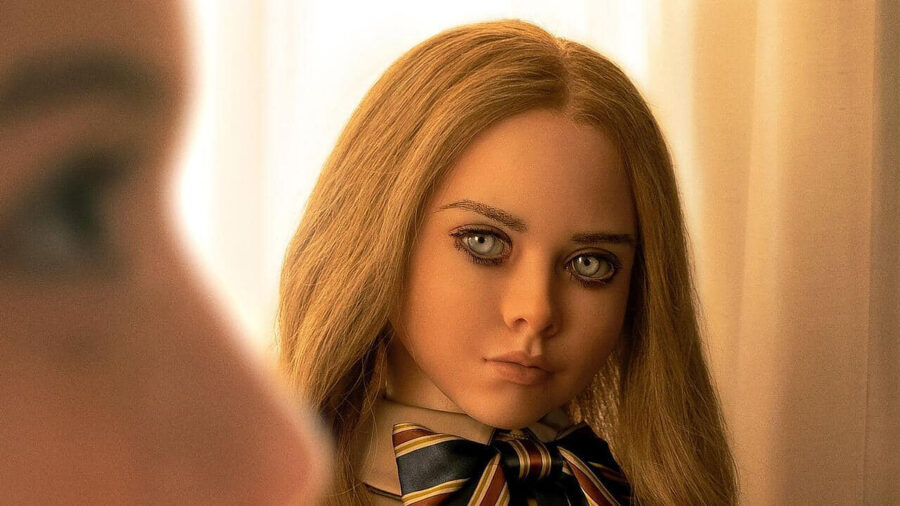 A robotics engineer at a toy company has to assume protective custody of her niece after both her parents died in a car crash. Overwhelmed, she uses one of her creations, a life-like doll, to help her in the task. (source: me. It doesn't happen often but I sometimes write the synopsis myself)
A few reviewers compare the movie to Child's Play but I disagree. M3GAN has nothing in common with Chucky, she isn't evil, she's an android trying to find her place in the world while protecting a little girl who, just like her, doesn't have parents. To me, she's more like the creature of Frankenstein, struggling in a world where she wasn't born, but made.
It's hard to tell what I enjoyed most in the movie, the ambiance is great, the casting is perfect and the rhythm of the movie is undisturbed by lengthy dramatic scenes. The result is a movie that may not entirely belong in the horror category, but that's very entertaining nonetheless.
I couldn't help but wonder, at the dawn of AI, if I'll live long enough to see humans being helped in their households by autonomous androids… How will we integrate them in our society, like beings or like equipment?