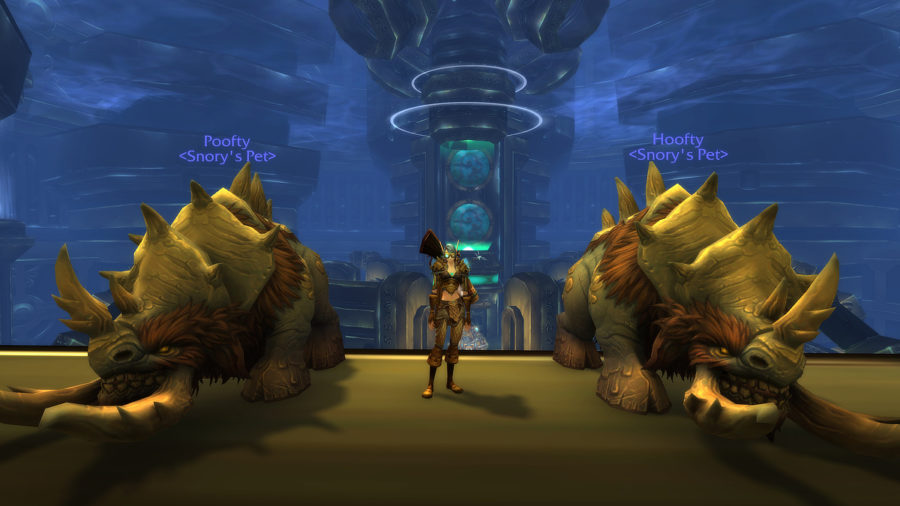 Throughout the years, I've swapped factions and races. So, the time has come to re-introduce my hunter as she is nowadays.
Her name is Snory, she's a Void Elf BM Hunter on the EU server Argent Dawn. You can follow this link to visit her armory page and better see her transmog gear.
I've been mainly playing this character for all post-Cataclysm expansions and I can say that Beast Mastery is my favorite hunter specialisation. The rotation makes sense, it's fast, it's ranged and it remains fun even when a fight requires to move a lot. It's a real jack of all trade since you can easily top the meters in group content (LFR hero lol) and solo pretty much anything in the game.
Her professions are Mining and Engineering, which explains why she's transmogrified as "techno" Hunter with Mimiron's Repeater as weapon. my greatest wish in the game would be to get Mimiron's Head as mount to complete her style (yep, back to Ulduar).

My total /played time with my hunter is over 152 days, which means 3642 hours and that's only one of my characters. I could calculate my total WoW /played time, but some things are better left unknown…