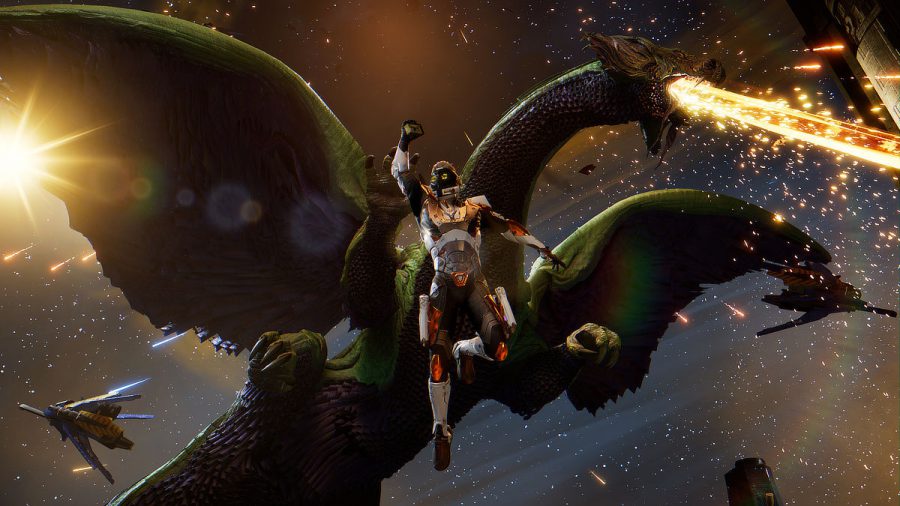 We've played many games last year and Marvel's Guardians of the Galaxy was, hands down, our favourite.
Let me get this out of the way: we loved everything about the game except the combat, which we ended up tolerating. Everything else was over the top and made our first week of Christmas holidays unforgettable.
The game transitions between the youth of Peter Quill and his life aboard the Milano. The best thing to do in his past life is to visit his old bedroom which is, by far (and I can't stress this enough), the most amazing place ever! I wish that I could visit it with my VR set. (Ian Livingstone's Fighting Fantasy & Samantha Fox, is Peter my hidden brother?)
In his present life, Starlord is surrounded by the best crew in the universe. They're constantly talking to each other in the background, sometimes joking, philosophising and often arguing, making you feel much less alone than you'd usually feel in a solo game.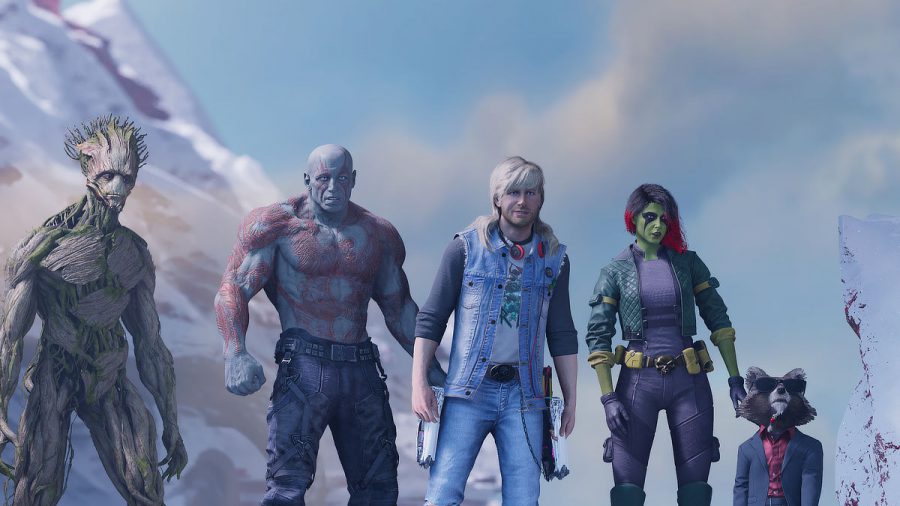 I'll be honest, I wasn't too hot playing a Marvel game. I'm not really a superhero fan and I hate The Avengers. I think that Marvel's universe is to cinema what Mc Donald's is to food: junk for a braindead generation that can only open its mouth to be fed explosions and battles that last so long that they make you sleep.
However, we had planned to begin December with this game, so we forgot our prejudices and we launched ourselves into the Galaxy that's supposed to be saved by a bunch of misfits accompanied by an Alpaca (yep, you read well).
I could write about the plot, the characters and the beautiful landscapes for many pages but, let's face it, no one would care and, anyway, it wouldn't translate the most important thing in this game: the ambiance. The huge 80s vibe, the many props, the sense of humour, the retro sci-fi landscapes, everything contributes to creating an amazing ambiance that you can only experience in the game. So, quit reading this tedious post and go rescue the Galaxy, you won't regret it!
Added bonus: As you can see above, there's an in-game photo feature that allows you to customize your screenshots and it's freaking awesome! I can tell you that I've made enough wallpapers for a few years.