I won't lie, we thought about stopping the movie several times, but we eventually made it until the end. The acting is bad, the scenario is ridiculous, the camera work is pathetic and the effects are among the worse I've ever seen.

Yet, as we are comfortably installed in our living room, far from the dangers of the US West Coast, we both agree: we had a good evening watching Sharknado.
As I was searching for a screenshot to use in the post, I stumbled upon this image: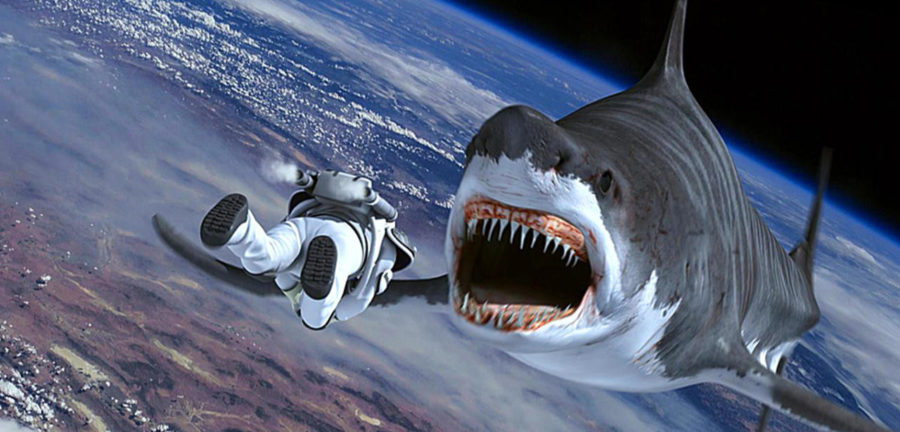 Really, sharks in space? Now, that makes me wanna watch the next chapters.