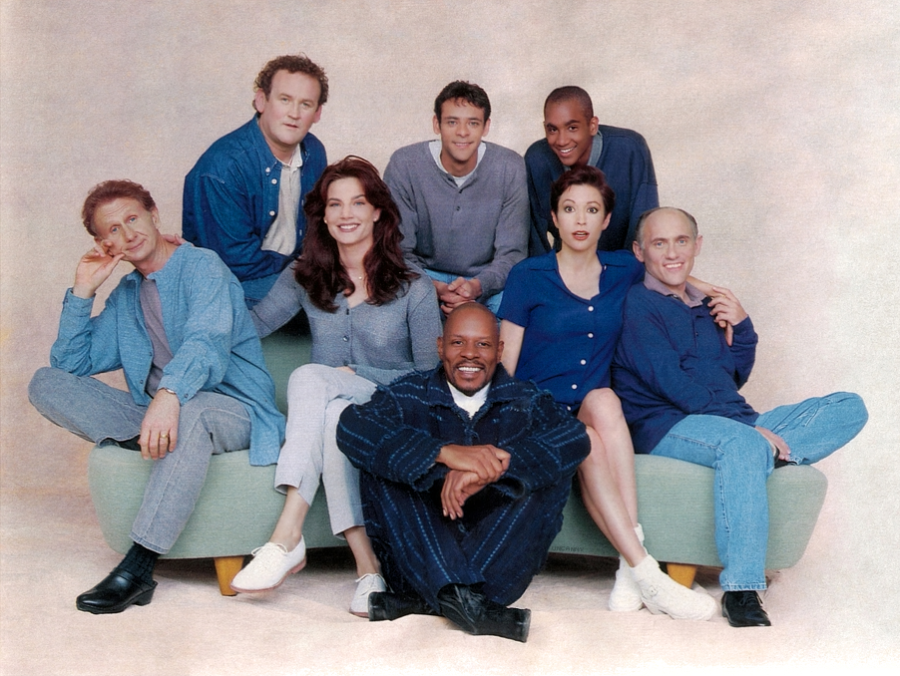 There are only three TV shows that I would give a 10 on 10: Star Trek – Deep Space Nine, Star Trek – Voyager and Breaking Bad. We love them so much that we watch them every Sunday evening for more than 15 years. Last Sunday, we've completed a rerun of Deep Space Nine and I can say that it still deserves its place as one of our favourite TV shows ever.
Sunday evening is not the funniest evening of the week, it's the end of the only two days left free by our corporate overlords. As such, it's an evening filled with anxiety. Deep Space Nine, with its soothing opening credits and and its far-from-this-world theme has helped us make of that evening a soft transition between the freedom of the week-end and the return to the endless grind that are our daily jobs.
I could talk for hours about what makes it so special to us but its real quality lies within the casting and the character development. From the friendship between Odo and Qwark, O'Brien and Bashir or Jake and Nog to the hatred between Sisqo and Dukat, the relationships between the characters are evolving through each adventure lived by the crew of the space station, until its conclusion in the last episode titled "What You Leave Behind". When you spend months watching characters going through hundreds of different scenarios, it almost feels as if you've lived with them…. So, when we reach the conclusion, it's always very emotional. I'd lie if I would say that our eyes weren't a bit red when we watched the show finale.
This Sunday, we'll start a rerun of Voyager. Another crew, other adventures…