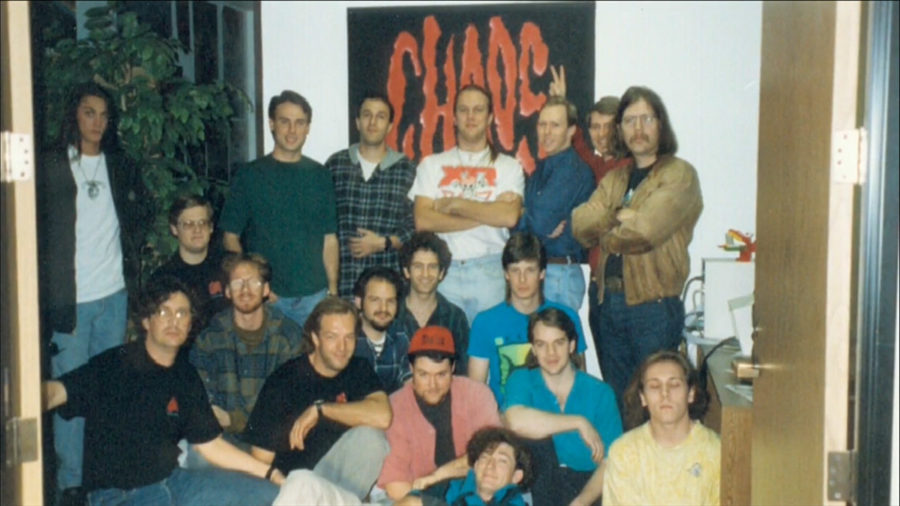 We've just watched the documentary about World of Warcraft and I don't think that I can make a very decent post about it. Not that I didn't like it, I LOVED it. I can't write anything at the moment so much it made me emotional. Sometimes I forget how huge and how great WoW is, sometimes I forget who are the people behind it or how many people around the world are touched by it… This documentary shows it all in an hour, not only does it refill my geek batteries, it makes them overload! I have fight to write this post while it's still warm instead of jumping back into Azeroth and go live awesome adventures with Soforah (who's just doing the same beside me).
This year, we've bought a new apartment and if anyone knows something about prices of new constructions in a capital city, they'll know that adding a second room is really something expensive. Yet, we did it, not because we want to make kids, but because we wanted a dedicated room to live our passion to its fullest.
Watching this documentary makes me realize how right we were, because WoW isn't a just a game, it's an experience that rewards your dedication with fun and unforgettable remembrances.
This documentary is a collection of great moments in the timeline of WoW, and it made me realize how emotionally connected I am with the game. I'll download this video and I'll keep it on my cloud so I can watch it anytime I need to be reminded how cool our world is. Meanwhile, here is a little gallery of my favorite moments: